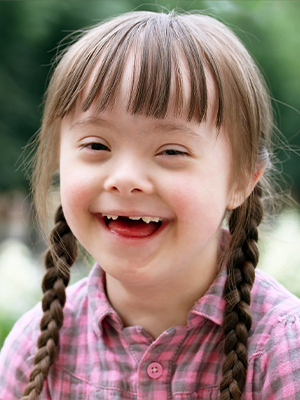 Angelakis Orthodontics staff has a special place in their hearts for children and adults with special needs-and also those who take care of them. They help to keep us grounded and grateful, and we try to give back to them by treating them in an extra special way.
Special needs patients may have dental, behavioral or restorative needs which may require additional attention and specialized care. With this in mind, we go out of our way to make a visit to us as relaxing and pleasant as humanly possible, while performing our jobs completely efficiently in the least disruptive way that we can. It is very important to us that both our special needs people and their caregivers can leave with smiles on their faces.
When you contact our office for an appointment and mention that you are someone with special needs or are bringing in someone with special needs, please know that all our staff is experienced in this area, and that you will receive the best possible orthodontic and general care that we could possibly provide.